The Knights of Columbus was founded in 1882 by Blessed Father Michael J. McGivney with a mission of supporting families left fatherless due to anti-Catholic prejudice and dangerous factory conditions at his parish, St. Mary's Parish in New Haven, Connecticut.  As a Catholic and celebrated discoverer of America, Christopher Columbus was chosen as the patron to demonstrate loyalty to faith and country.  The Order has since grown as the largest Catholic fraternal service organization to serve the needy and distraught worldwide through volunteerism and charitable donations.  The four principles of ch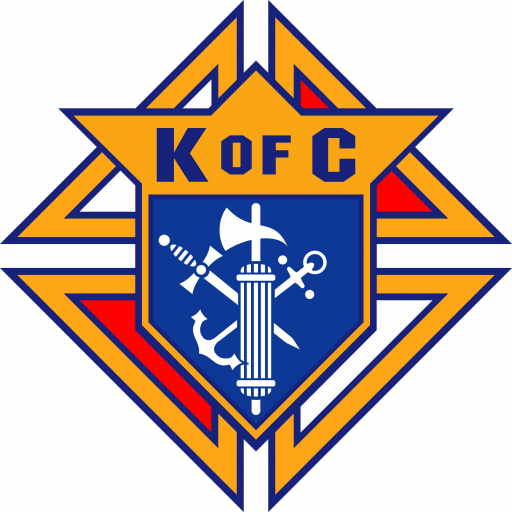 arity, unity, fraternity, and patriotism serve as the foundation of our core values of integrity, professionalism, excellence, and respect.  Membership is open to practicing Catholic men at least 18 years of age, but Brother Knights are well aware that nothing can be accomplished without the loving support of their families and friends. 
The Knights of Columbus Council #17335 is named in honor of SK Gerald F. Shaw.  The Brother Knights of Council #17335 actively participate at the Roman Catholic Church of the Good Shepherd as Sacristans, Extraordinary Ministers, Lectors, Ushers, Choir Members, and Catechists.  The Council works with the Men's Group and Ladies' Guild to serve the multiple parish ministries.  Council meetings are typically the second Tuesday of each month starting at 7pm.  Come enjoy the camaraderie of your fellow parishioners and apply for membership at Join Us/Knights of Columbus or by speaking with one of the Knights. 
Please visit our Facebook page for to learn more about the Council and to get the latest news and updates.